Best practices for successful video conferencing:
In the infographic you can see on the right side, we have tried to summarize in 9 points what we believe to be the most important recommendations that you should consider before —and during the course of— a video conference, to carry it out as optimally and succesfully as possible. Feel free to download and share it on social networks (this is a royalty free image)!
On creating public videoconferences, we would encourage you to have in consideration these series of advices for avoiding possible undesired accesses.
Frequently Asked Questions about the tool
Due to the increased use of this tool caused by the stopping of presential classes in Universitat de Lleida starting march 2020, we have added a document where you can check the answers to the most common problems you can face on its first uses.
Here you can find answers about subjects like:
Allowing micro and camera access for your browser
How to get the link to a previously created session
How to invite a limited group of users to a private videoconference
How to record a session
Where can previously recorded sessions be found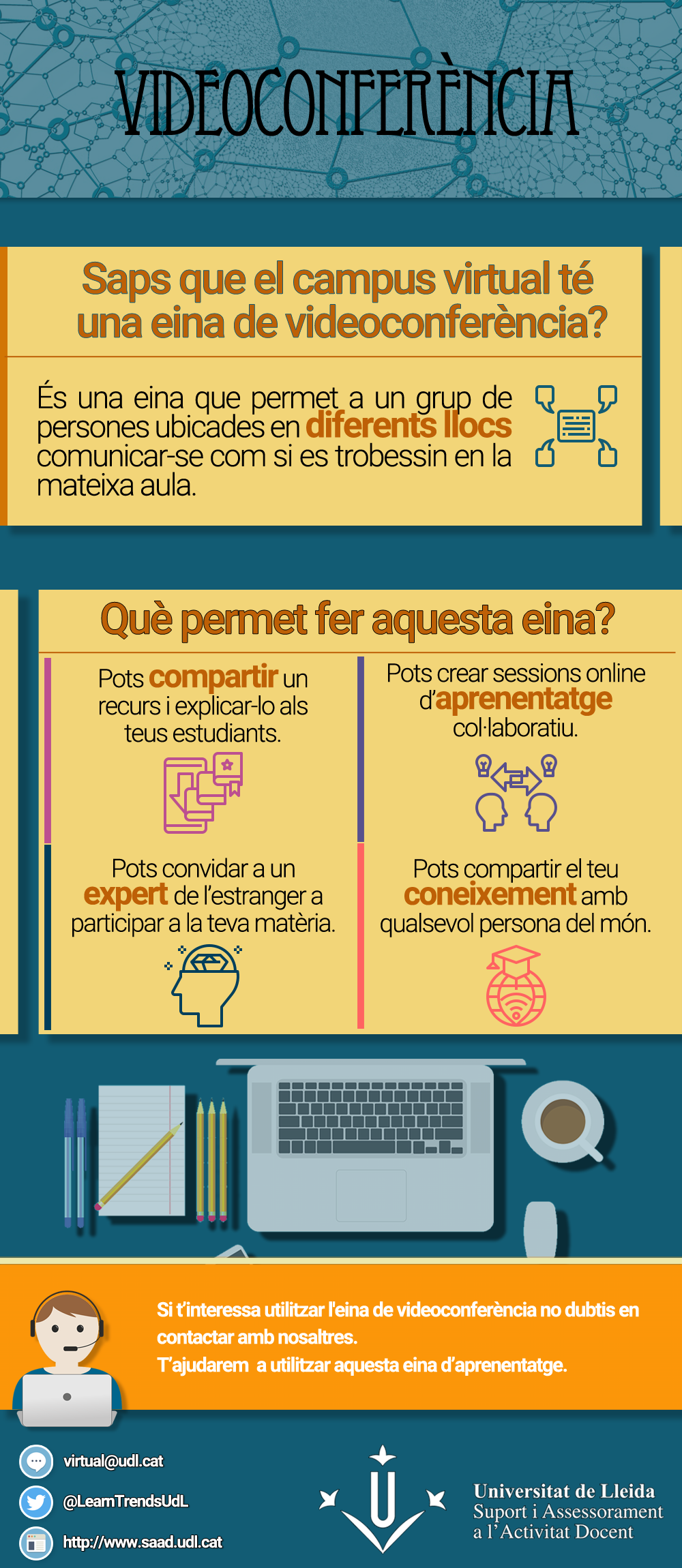 Ajuda oficial de l'eina de videoconferència
In this link you can check the Blackboard Collaborate official help: